Ewwwwwwwwwww!!! The FRESH Manifestation from the MFN OG, my G!!! INDEED!! THIS is Proper Southern Manifestation, familation!!! - fatherama (hahahahahahahahah!!!)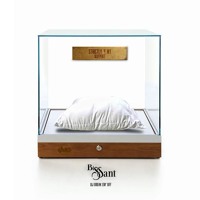 check the descript:
After 10 successful weeks of his weekly series "MFxOG Mondays", Mississippi rap artist Big Sant returns with his new project entitled "Strictly 4 My Sleeperz, a follow-up to 2013's The Great American Mattress Sale.
Featuring production from Multi Alumni's own Big K.R.I.T. "Sleeperz" also boasts the production talents of Kreatev, Slade Da Monsta, LoStarr and a host of others.