It's WHO you KILL and HOW you KILL EM flow!!! DIGGUMZ!!! We fux wid THIS, familation!!! Yeeeeeeeeeeh!!! - fatherama (hahahahahahahahhaha!!!)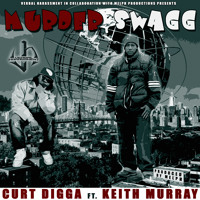 check the descript:
Verbal Harassment Entertainment in collaboration with Melph Productions presents: "MURDER SWAGG" by Queens NY rapper CURT DIGGA featuring the legendary KEITH MURRAY from the Def Squad.
Credits:
Lyrics written by Curt Digga and Keith Murray.
Produced, arranged, mixed and mastered by Melph.