Hang wid the Monster Mobsters flow, my G!!! INDEED!!! THIS is Illustriously Solid, familation!!! DIGGUMZ!!! - fatherama (hahahahahahahahahaah!!!)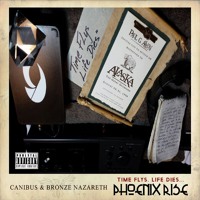 check the descript:
Days after the release of Canibus' 16th studio album "Time Flys, Life Dies...Phoenix Rise" produced by Wu-Tang affiliate and RZA protege Bronze Nazareth, an album that has been regarded as some of Bis' best work to date including this new release "The Kings Sent For Me" featuring Raekwon, Kurupt, Craig G and Bronze Nazareth.
The album is available now in 3 formats including 17 retail, 22 track deluxe and 36 track Super deluxe with album instrumentals and is available now via Itunes, Amazon, Best Buy, FYE and more.