Damn kid.....WOW!!! Dude's MC name is Lunatock, and maybe there's some truth to the name, B/U/T I REFUSE to make excuses for him, DIGGUMZ!!! A sandwich delivering, battle rapping, sexual perv? INTERESTING, my ninga lol!!! I have personally watched some of his battles live, AND I have personally did some good #'s at the Jefferson County Jail (where dude is currently incarcerated), where it AIN'T all GOOD lol!!! S/O my 3rd and 4th floor ningas wid no releases type sh#t, DIGGUMZ!!! Avoid the 3T's....don't be Tacky, Trifflin', or Terroristic!!! WORD!!!! The way Just-Us works in Kentucky tho, DON'T be surprised if he's found "Not Guilty"........Truthfully!!! - fatherama (hahahahahahahahahahahaha!!!)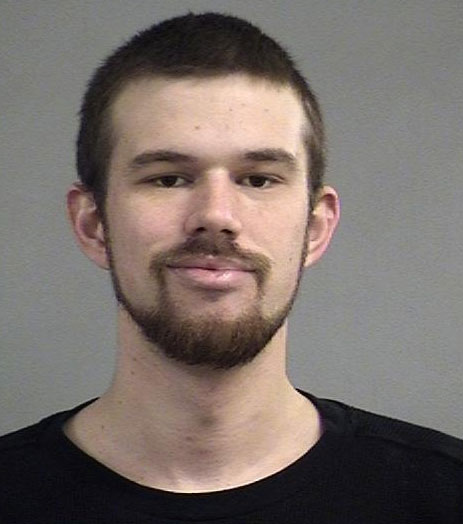 Check the Manuscript:
"LOUISVILLE, Ky. (WDRB) -- Louisville Metro Police say a Jimmy John's delivery man was arrested after he exposed himself to a 15-year-old girl. Police say it happened on Dec. 16, shortly after 2 p.m. in a parking lot near the intersection of Grinstead Drive and Ray Avenue. According to an arrest warrant, the teen called a Jimmy John's restaurant from school to place a delivery order. The delivery man, 24-year-old Christopher J. McCrory, called the girl to let her know her order was ready, and that she should come across the street to a parking lot to pick it up, the warrant states. Police say that when the teen approached McCrory's vehicle, she saw that he was exposing himself. The teen immediately returned to the school and alerted office staff, according to the warrant. Police say an off-duty police officer went to Jimmy John's and spoke with McCrory, who admitted to delivering the order. McCrory was a complete stranger, police state. A warrant was later issued for his arrest on Dec. 19. He was taken into custody on Jan. 8. He's charged with indecent exposure, a misdemeanor."
POLICE: Jimmy John's delivery man exposes self to 15-year-old - WDRB 41 Louisville News